Forex News Trader is a unique robot that allows you to trade the news by your predefined strategy. It loads every piece of news from several popular Forex websites. You can choose any news and preset the strategy to trade it, and then Forex News Trader will trade that news by selected strategy automatically when the news comes.
News release gives opportunity to have pips since the price usually has big move at that time. Now, with this tool, trading news becomes easier, more flexible and more exciting than ever. No waiting, no missing, no confusing anymore. Just setup for important news once a week, and this tool will trade all those news exactly as you planned.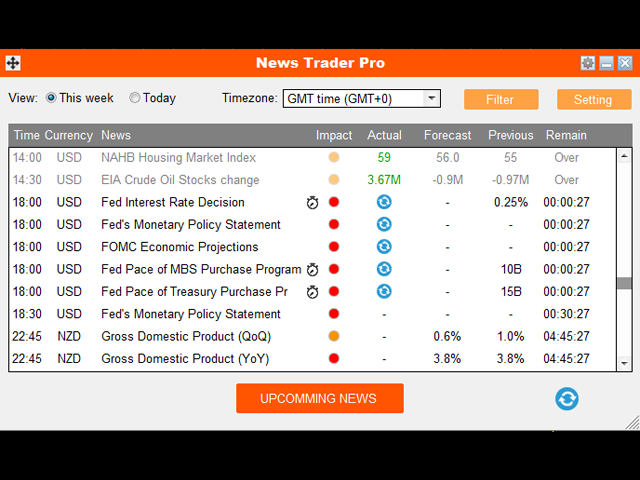 Features:
- Contains all the features of Forex News Loader (check it for details).
- Builds your own strategy for each piece of news with very flexible parameters.
- Supports five advanced strategies with a lot of control parameters (SL, TP, Trailing, Grid interval, Lot size scale, etc.).
- Trade of each piece of news is operated independently and does not conflict with each other.
- Uses advance technology to minimize the price slippage at news release.
- Trades all news with all symbols/pairs with only one attached chart, no need to attach the robot to every chart.
- Allows adjustment and cancellation of the trading plan after setup.
- Straightforward description and illustration inside the tool, so that even an amateur can understand the strategies.
News Trading:
Clicking on any ahead news to setup the trading plan for it. The following strategies are supported:
1. Predict the news
This strategy is very simple, just predict the market move direction after news release, then set it to open Buy or Sell order before news release. This method can maximize the profit and avoid slippage because order is opened when market is still silent, but it also can whipsaw your account if you choose the wrong direction in big news. This is for one who likes to take risk.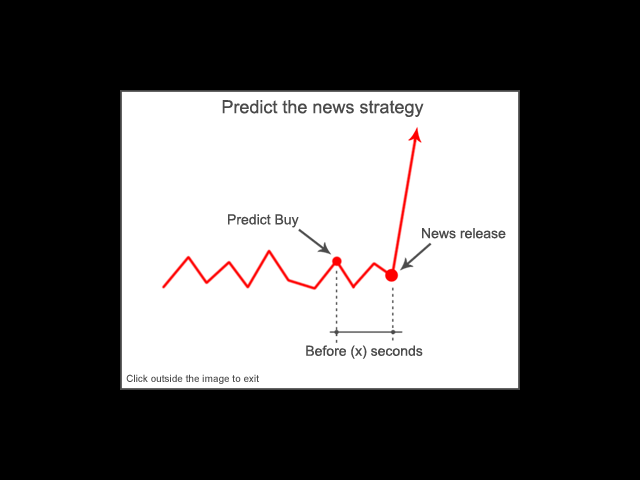 2. Pending trap
This is typical strategy that places two opposite pending stop orders before news release to catch the breakout. Regardless of direction of the price move, we expect a large jump and it will trigger one of the pending orders. In some rare cases, some traders may want to use limit orders instead of stop ones, to catch the reversion of a price move. In this strategy, setting a reasonable SL, TP and trailing SL is critical.
3. Grid pending trap
Similar to pending trap strategy, but grid pending trap strategy sets a series of pending orders (like a grid). This strategy catches the price move in smaller parts and sums them up in the final result.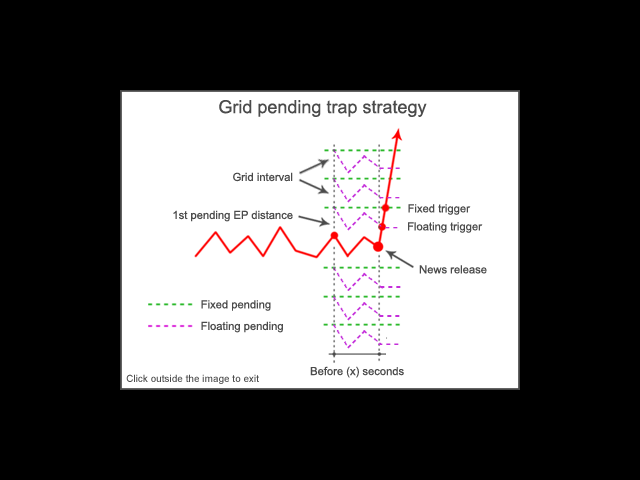 4. Martingale pending trap
Also known as "Never lose again" strategy, martingale strategy uses lot size increase to cover its previous losses (if any). This is great when combining with news, when the price usually has big move. However, do not set the initial lot size too large since if there are spikes on the news, your account will be margin called before price moves in one direction.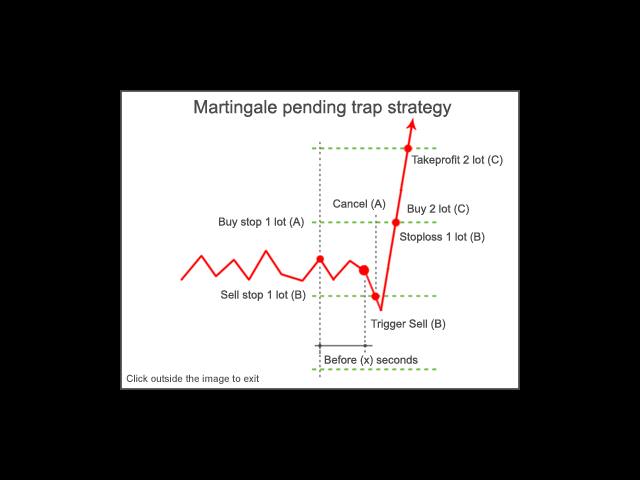 5. Based on actual report
This strategy waits until the actual report of the news is loaded, then compare it to forecast/previous data in order to decide the direction of the trade. This strategy is suitable for important news that impact the market in mid to long-term.